Choose a staff member to see their full profile.  Use the blue arrows to return to this directory.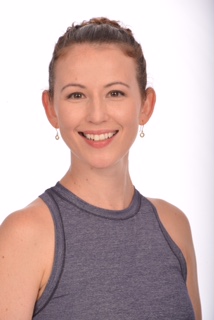 Lauren Ben Yaaqov | Owner/Director
Lauren began dancing at the age of 8 under the Direction of Maureen Gibson at STEPS School of Dance. Throughout her high school years, Lauren was accepted and trained with several prestigious Ballet Schools including: North Carolina School of the Arts. In April of 2002, Lauren received the "National Foundation for the Advancement in the Arts" Award, recognizing her talent and exceptional artistic achievement. Selected from over 6,000 applicants, she placed in the top 9% of the Nation! Lauren continued her dance education and earned her BFA in Dance from Florida State University. After Graduation, Lauren went on to dance professionally with the Richmond Ballet before moving to New York City to pursue other dance styles. She danced with a wide range of companies and choreographers and was chosen to choreograph at Columbia University for two years. Dance brought her all the way to Israel where she continued to perform and choreograph. She was a founding member of Make Sound Music and Dance Company based in Tel Aviv. While performing in New York and Tel Aviv she taught dance to students of all ages and levels. She also had a successful career in the fitness industry teaching Pilates, group fitness and Barre classes. Miss Lauren is excited about her new adventure as Owner/Director of STEPS School of dance!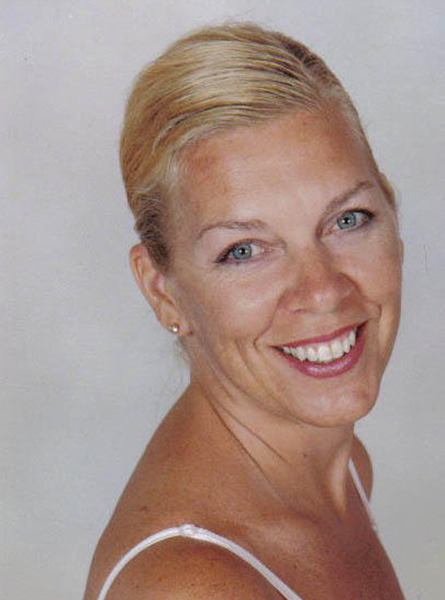 Maureen Gibson | Founder Emeritus
A Dance Educator in the area since 1986, Maureen and her husband Scott founded STEPS in 1987 and began a journey toward excellence and education. Maureen was the sole "Children's Ballet Mistress" for the Miami City Ballet's George Balanchine's "The Nutcracker" for 18 years and was named "Repetiteur" for the Children's roles of the George Balanchine's "The Nutcracker" by the Balanchine Trust, an honor given only to the most elite dance teachers. Honored to receive National Foundation for Advancement in the Arts, Teacher Recognition Award. The NFAA recognizes teachers for inspiring young artists and having profound influence on their artistic development. For 10 years, Maureen was an Adjudicator in the Dance for "Walker Rising Star Scholarship Competition" to judge artistry, technique and creativity in an impartial format. Served as Artistic Advisor for the Florida West Ballet, a not for profit organization, who bridges the gap between the studio and the professional environment. added the "Dare to Dream" Scholarship 2012 from Hoffman Institute at Ruth Eckard Hall to her Judging Panel resume. Many of Maureen's students have gone on to lead very successful dance careers. Maureen is honored to pass the reigns to Lauren. We wish Miss Maureen the very best for the beginning of a new era in her life.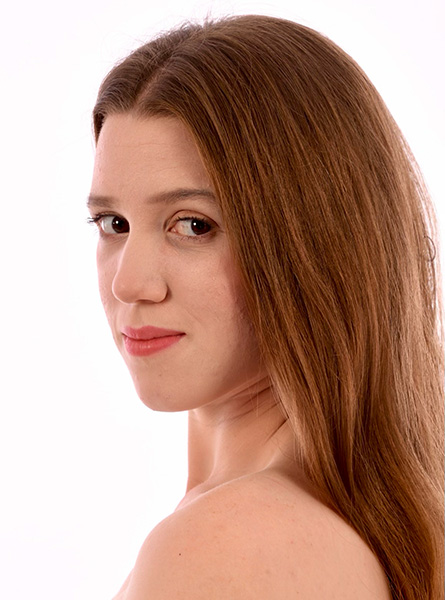 Colleen McManamon | Instructor
Colleen was raised in Clearwater, FL and started finding an interest in Musical Theatre in Middle School. She began performing with the prestigious Ruth Eckerd Hall in summer programs and shows. She worked hard to continue to grow her skills in acting and singing. Colleen went on to audition for and attend Pinellas County Center for the Arts at Gibbs High School. She continued to study Musical Theatre and Dance. She enrolled in additional dance classes at age 16 at STEPS and has performed in The Nutcracker and other productions. She is so happy to be a part of the STEPS faculty!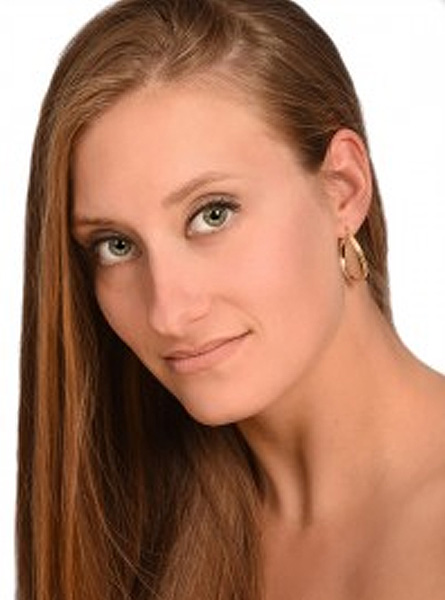 Heather Mills | Instructor
Originally from Cleveland, Ohio Heather Mills grew up studying with renowned artists and teachers including Artour Bajanov, of the Moscow Ballet Theatre, Bashkirian State Ballet and Bolshoi; Karen Gabay and Raymond Rodriguez of Ballet San Jose and Joanne Morscher of North Coast Ballet Theatre. Furthering her education she studied around the country at BalletMet, American Ballet Theatre and Point of Departure, as well as participating in several youth ballet companies. Heather received a dance scholarship to attend Mercyhurst College where she earned her BA in Dance Management in 2011 under the direction of Tauna Hunter. While at Mercyhurst she fostered her love of jazz, modern and contemporary styles, which she continues to use today. Upon graduation she went on to dance professionally with The Ballet Theatre Maryland in Annapolis for three seasons under the direction of Dianna Cuatto. In 2014 Heather moved to Florida to join Tampa Ballet Theatre. In addition to dancing with the company Heather also takes on the role of Development Manager and was promoted to Company Ballet Mistress in 2017. Heather enjoys teaching at STEPS School of Dance as well as Tampa Bay Ballet, the official school of Tampa Ballet Theatre.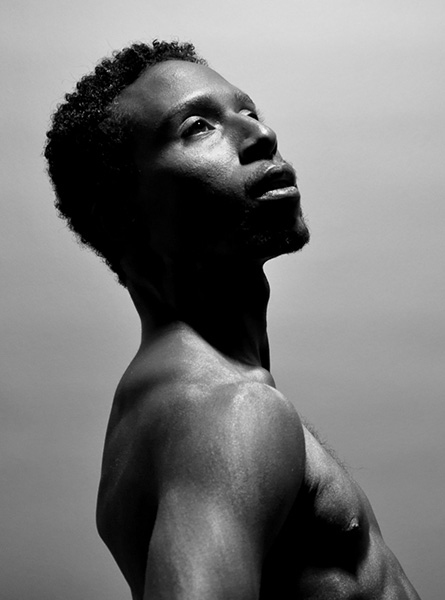 Chris Liddell | Instructor
Christopher recently directed and choreographed the 12 annual "All You Need is Love" Gala for the prestigious performing arts center, Ruth Eckerd Hall, alongside legendary Broadway producer Zev Buffman. As resident choreographer there, his productions of "Bye Bye Birdie" and the musical revue, "Broadway Bound" were a hit! Before that he was Artist in Residence at Tampa Ballet Theatre for the 2015/16 season where he danced the Principal role of Puck in "A Midsummer Night's Dream" to raucous acclaim and premiered several works. Christopher has taught at Steps on Broadway NYC, Yale University, Harkness Dance Center, Cecchetti Council of America, and privately for many Broadway and Ballet dancers. Christopher is also an ABT certified teacher in Pre-Primary through Level 3 of the ABT National Training Curriculum. TimeOut New York magazine says "Christopher Liddell exudes plenty of energy, making [his] class a total blast."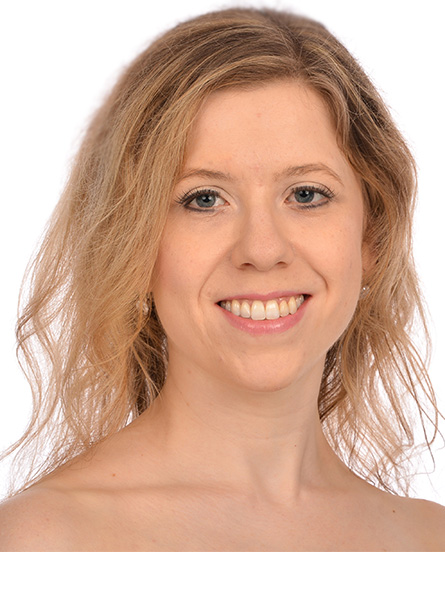 Katharine Kunz | Instructor
Originally from Virginia, Katharine Kunz began her dance training at the respected Loudon School of Ballet. Her studies continued at the Joffrey Ballet (NYC), Orlando Ballet, Ballet MET Columbus, and STEPS on Broadway. She holds a BFA in Dance from Towson University. Her performance highlights include: Sugar Plum in The Nutcracker, Raymonda in Raymonda Pas de Dix, Pas de Trois in Swan Lake, Girl in the Red Dress frame (Pikieris), and Wendy in Peter Pan (Mills). Mrs. Kunz has performed with the Loudon Ballet Company, Connecticut Ballet, Dance Catalyst (NYC), The Next Stage Project Choreography Workshop (NYC), Towson Dance Company, Nancy Romita and the Moving Company, OneLight Dance, and Tampa Ballet Theatre.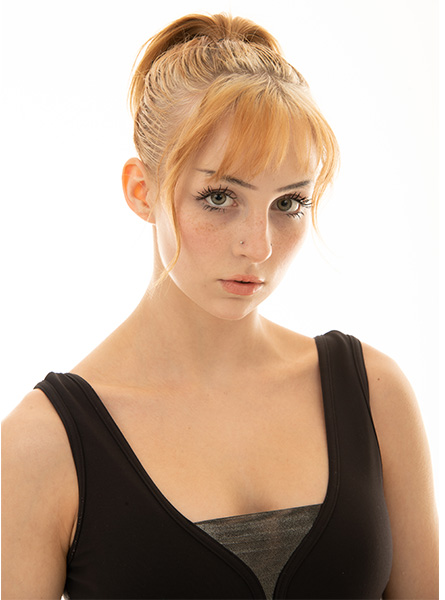 Caroline Richey | Instructor
Caroline began her training in gymnastics at age 2. She was accepted on a competitive team at the age of 11 where she was given intensive training 16 hours per week. Caroline went from a level 3 to level 6 in only two years and eventually competed at level 8. She won first all around in multiple state level competitions. At age 13, she started taking Ballet. She started to fall in love with dance and eventually quit gymnastics to pursue dance full time at San Antonio Academy of Ballet where she competed at YAGP. Caroline also trained in aerial and circus arts and performed in many showcases and events. Caroline's military family finally led her to Florida where she is so happy to have begun teaching dance, choreographing and serving as After School Director for STEPS School of Dance.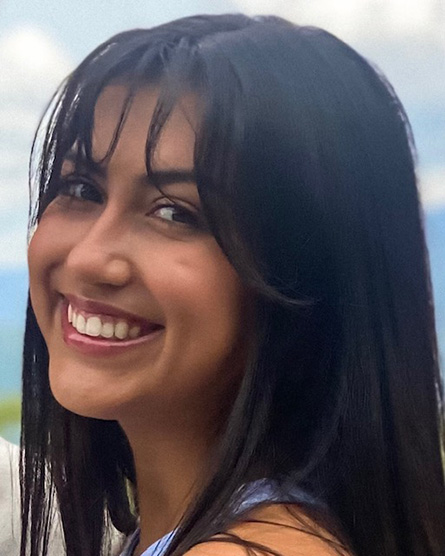 Bianca Chico | Studio Manager &
Performing Company Co-Director
Bianca Chico is a Florida native and was most recently seen in St. Petersburg's American Stage Production of "Footloose"! Other regional credits include Rusty in "Footloose" at Alhambra Theatre & Dining, Estella in "West Side Story" at Show Palace Dinner Theatre, Ensemble in "Mamma Mia" at American Stage. Bianca also made guest appearances in South Florida's The Polar Express Train Ride produced by Warner Bros. Entertainment, Disney's Dance the Magic Holiday & Spring Parade, The Radio City Christmas Spectacular feat. The Rockettes at The Straz Center for the Performing Arts in Tampa, Norwegian Cruise Line's Stars at Sea. She has been more active in the dance world as an instructor/choreographer in Clearwater at STEPS School of Dance. Her recent accomplishments made with her choreography in the competition world have resulted in top overalls and judges' awards. She has grown up competing in the Central Florida area scoring in the top overalls in the competitive junior to senior category at Starpower, Groove, Onstage New York, Access Broadway, IDC, and the list goes on. Her studio training was maintained locally by Chris and Shanna Sell, Heather Snyder-Osarczuk, Kate Pagano(O'Connell), Dreama Davidson and frequent professionals in the dance industry for a few class sessions such as Kelly King and Duncan Cooper. Her training focused on technique, knowledge in various styles of dance, and preparation for the professional dance industry. She hopes to create bigger goals for herself as she takes on a bigger role as Co-Director of the Competition Team at STEPS.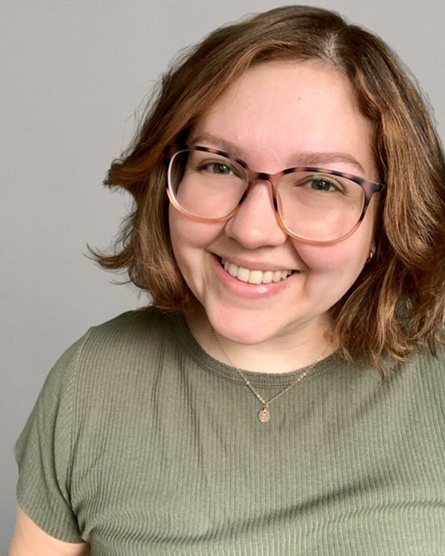 Emma Foroutan | Office Manager
Emma is a Clearwater native where she developed and trained her love for the performing arts. She then went on to graduate from Oklahoma City University with a Bachelor of Music in Musical Theatre. After college, she came back to sunny Florida to be close to family. She performed with various companies including Busch Gardens Tampa Bay, Zoo Tampa, Opera Tampa and more while sharing her love of singing with others as a Voice Teacher. Her most recent and favorite credit is playing Suzy in The Marvelous Wonderettes: Dream On in Shelton, CT. Shes also had the privilege to judge for the District Thespian Festival and Walker's Rising Stars Scholarship Competition (fun fact: she won first place in the vocal category and audience favorite in 2012.) Her favorite accomplishment is that she's been apart of over 30 choirs (so far!) including conduction by Kevin Stites and David Childs. Emma is excited to put her love for administrative work and performing arts together in her new role at STEPS School of Dance!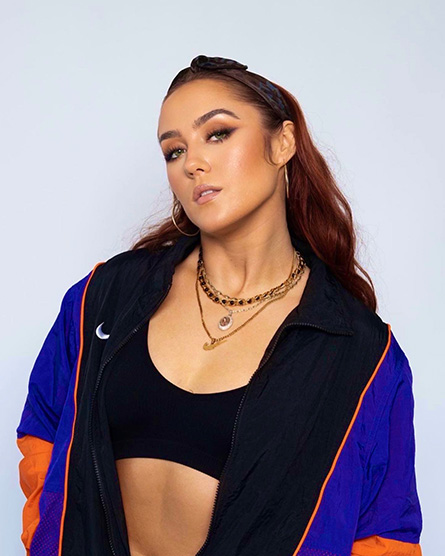 Katie "Lady K" Griffin | Instructor
Lady k began her dance journey taking hip hop choreography classes at 14. She toured with company's such as Monsters Dance and WOD for two years. Her first big dance gig took place with the Step Up Revolution cast, performing on NBC to promote the movie in 2012, and opened for Wiz Khalifa for Wildsplash 2014. As her dance journey began to grow, she found freestyle street dance. Lady K learned hip hop dance from Buddha Stretch(Mop Top) and began training in different styles such as Punking(Whacking) House dance, and Litefeet dance. She trained Punking under Viktor Manuel, the last living originator of the style. For Litefeet dance, she learned from ESolo. One of the OG's for the style from NY. Over the years of battling at different communities throughout the country, she has learned and met so many incredible dancers. Lady K was one of the first groups of dancers selected to compete on the Redbull Dance Your Style stage in 2019. And was brought back as a fan favorite to compete in 2021 for the Miami Division battles. Street dance is one of her main passions, One of the best parts of being embraced by the street dance community is learning battle etiquette. Her goal is to educate and teach the foundations of the styles she posses, and pass on the knowledge and experiences she's had over the past 12 years.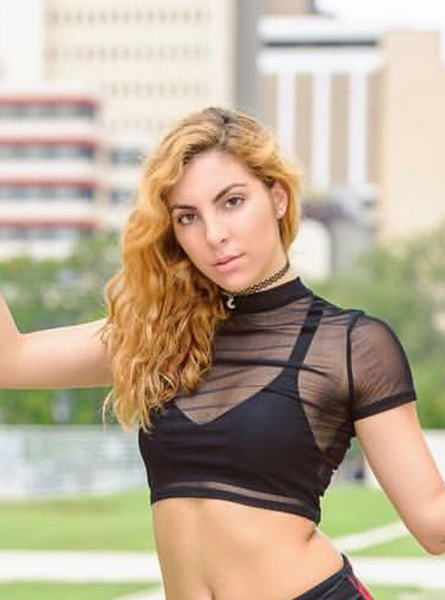 Caterina Zanzi | Guest Choreographer
Caterina Zanzi was born and raised in Caracas, Venezuela. She received her dance training from "Musa Estudio De Danza", the best dance academy in her country. She danced for Venezuelan music artists on the National TV show "Venevision and Televen". Upon moving to the US with her family Caterina began teaching hip hop, jazz, commercial dance and lyrical to adults and kids of all ages. She participated in one of the most well-known international competitions World Of Dance in Orlando with VYB Dance Crew from Tampa. Passionate about the stage arts, she began studying theater and production two years ago and she is recently continuing her training here in Tampa with the new theater company "Miniteatro Tampa". She is being trained in child care by "Bright Horizons" international child care company. Caterina is really happy and grateful to be a part of the Steps family.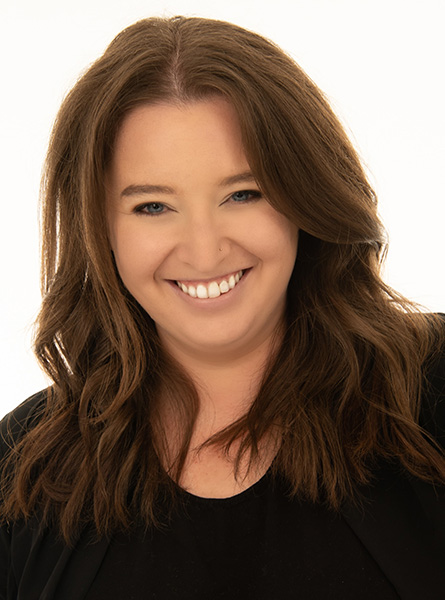 Alex grew up in Los Angeles, California. She began her training at Carousel Dance Studio, where she was invited to join their award winning Company and competition team. With Carousel Dance Company, she travelled the country competing at dance competitions such as NYCDA, Hollywood Connection, and Tremaine. Alex had the opportunity to train under Professional Dancers/Choreographers such as Mia Michaels, Andy Blankenbuehler, Leslie Brown, and John Corella to name a few. Later, Alex found a passion behind the scenes of a dance studio. She started working the front desk at A Step in Time School of Dance in Calabasas, CA. She quickly was promoted to Office Manager where she worked on daily dance studio tasks and managed the competition Team as well. After taking a break to have her daughter, Evelyn, she began working at Calabasas Academy of dance as assistant manager. Life luckily brought Alex to Florida, and she started working at STEPS School of Dance, and is now your new office manager. She looks forward to this new year of helping with all STEPS needs and teaching Tap!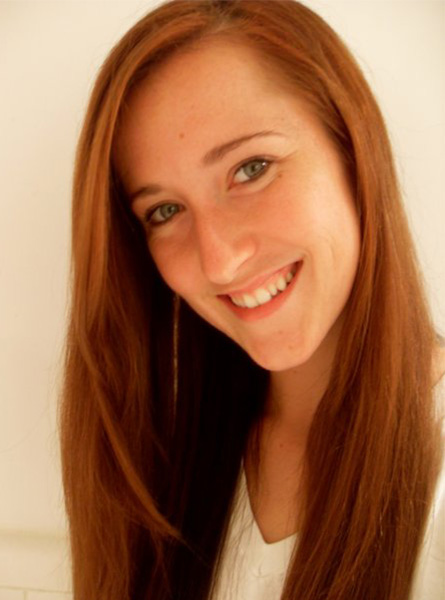 Brieanna Hynish is from St. Petersburg, FL. Starting her dance training at the age of three studying tap, clogging and jazz at beginning levels, Ms. Hynish had found her niche at an early age. By eight years old Ms. Hynish was competing in national Dance Competitions across the country in tap, clogging, jazz, and lyrical. While continuing her training for dance competitions Ms. Hynish discovered ballet at the age of 11, beginning her training under Mervet Elnabarawi and Wagih Aboelella at the Arts Middle school in St. Pete. She also expanded her training outside of school by attending the Academy of Ballet Arts Inc. under the direction of Suzanne Pomerantzeff (San Francisco Ballet School, University of Utah). Having decided ballet was her ultimate goal, Ms. Hynish gave up competition dance to focus more on technique at the age of 14. Throughout her schooling at Pinellas County Center for the Arts she attended Boston Ballet's summer intensive, as well as Orlando Ballet's summer program with teachers such as Miko Nissenen, Olivier Pardina, Peter Stark, Bruce Marks, and Julie Kent. When high school ended Ms. Hynish decided to attend Mercyhurst College for their Dance Department (concentration in performance and choreography) where she had the pleasure of meeting and training under guest faculty  Alicia Alonso, Bill Evans and Vivi Flindt. Having decided to focus on Choreography, she choreographed and staged two full length pieces while in college, and was also proud to perform in the ballets Le sylphide, Giselle, The Piano, Brahms and many Modern and Original Contemporary Works. While attending College Ms. Hynish was honored to be an apprentice, then company member of Lake Erie Ballet where she performed in the Nutcracker as several roles, and their Spring and Fall productions. Having always had a way with children, and being trained in Pedagogy in college, she has shifted focus to teaching and has enjoyed teaching Ballet, Tap, Modern, Lyrical, Contemporary and choreographing for over ten years at multiple studios and strives to continue the disciplined and structured strength of the Vaganova technique as a dancer's strong basis of training.