Have Questions? Please Use this Information Request Form
We can't wait to have you and your child as part of our STEPS family! Tell us the classes and/or programs you're interested and we'll send you the information you need to get started. You can also use the convenient class schedule calendar on this page to see what classes will work best. As always, if you have any questions, you can always call us at 727-734-7121. Thanks!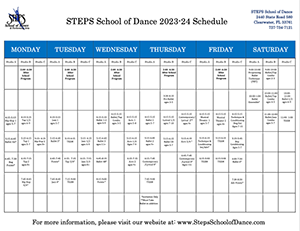 Use our convenient class schedule to help decide which class or program works best for your young dancer!